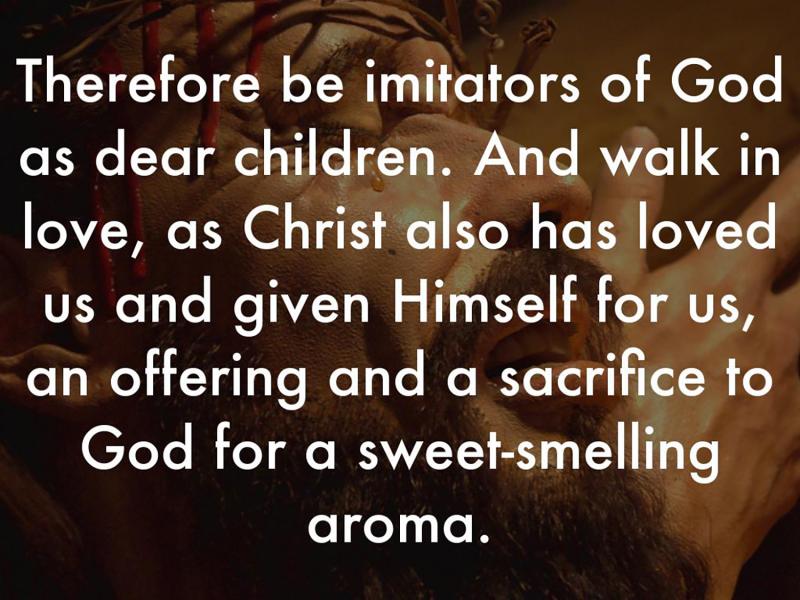 "...through us spreads everywhere the fragrance of the knowledge of Him. For we are to God the aroma of Christ among those who are being saved and those who are perishing. To one we are the smell of death; to the other the fragrance of life."
(2 Corinthians 2:15 & 16).
This passage was written using a familiar imagery at the time it was written. When Rome had a victory celebration for conquering another enemy, the Roman general and his solders had a big parade and burned a powerful pleasant incense that filled the city so that even people who couldn't get close enough to see the parade could smell the pleasant aroma of victory. The smell also had another meaning for the people who were conquered and were being led in shackles to be sold into slavery or to their execution. So it is with we who are carriers of a New Covenant, the gospel of Jesus Christ. We can be the smell of death to those who are perishing and we can be the smell of life to those who are being saved.
As we read on in 2 Corinthians, it is obvious where Paul puts the emphasis, which is on the victory that comes to all mankind through Jesus Christ. We have been reconciled to God through Christ and our sins not held against us. And we, as believers, are to be ambassadors of that great message. The greatest love story ever told. (2 Corinthians 5:18-20).
How do we, as followers ...