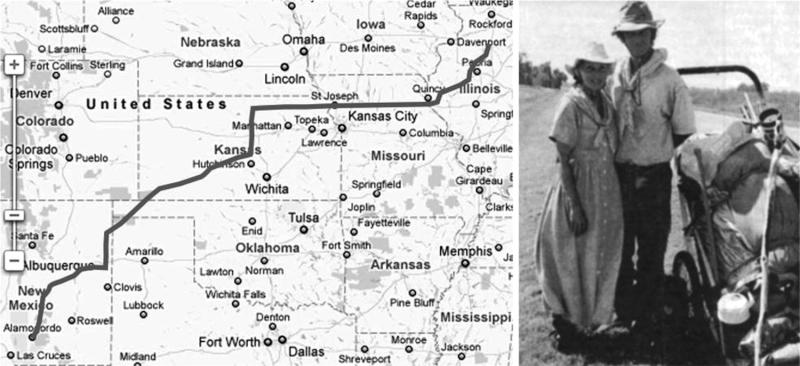 April 2023
We have been walking for nearly a month. It seems odd to say that it doesn't really seem like it. Traveling this way is almost like being in some kind of time warp. People whiz past us and reach destinations within minutes that it takes us hours to reach. It's as if the world is going past us and we are removed from it, still in a time when things, and people, moved much slower.
Near an abandoned gas station, we saw a house on a side road. We went to the house and asked about setting up at the station. The lady said that would be fine and allowed us to get water at their outside faucet.
We seem to be handling the miles a little better. Not quite as dragged out at the end of the day. We have asked the Lord for the strength to make it through each day and He has always helped us. We finish the day all right but we are so tired that it is all we can do to set up camp, eat, get cleaned up, and crawl in bed. We have changed our prayer and ask Him not only for the strength for the day but also for enough energy left over that we can enjoy some time in the evening. Praise God, He has done just that. It is not that we are not dead tired at the end of the day, but, in spite of being tired, we have been able to enjoy some time for ourselves the last few days. (Psalm 28:7).
We got into a crop of ticks yesterday and although we checked Sh ...