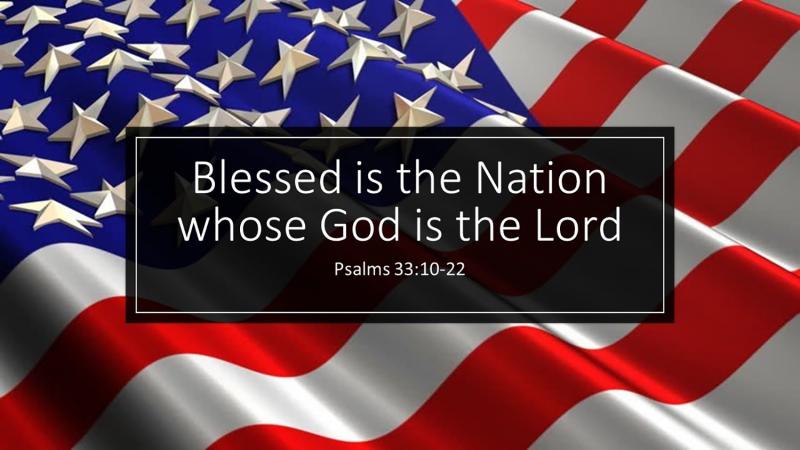 Complimentary Story
There is no separation of the church and state clause anywhere in the US Constitution, and there never has been.
Thomas Jefferson, who coined the phrase, was concerned that the United States would become the Church of England because of the strong and rapid growth of the Quakers. Jefferson did not believe that the State could compel anyone to follow a particular religion or support a particular religion through taxation. Jefferson was joined in this effort by another Virginian who would be President, James Madison. However, it was not their intention to take Christianity out of the public square or the public education system.
Jefferson and Madison obviously did not believe that their Christian religion should be separated from the public square. While Madison issued proclamations of religious fasting and thanksgivings, Jefferson sent Christian ministers to the American Indians. Even today, the US Supreme Court opens each session with, "God save the United States and this honorable court."
Harvard, founded in 1636 by Puritan preacher John Harvard, received help via taxation even though it was established as a School of Divinity, like Yale and Wake Forest.
Most meetings in the United States begin with a prayer. No, let me restate.
Most GOVERNMENT meetings in the United States start with a prayer, ie. Lunches, dinners, award celebrations, Congressional meetings, Senate meetings, Man-made Climate Change Meetings. I doubt that the business world does the same, but IBM might start their meetings with a prayer. I am sure Chick Fil A and Hobby Lobby do, and maybe Krispy Kreme too. But government meetings, definitely.
At least that used to be the way it was. Everyone comes in, mingles awhile and then takes their seats; and a prayer that ends "in Jesus' name" begins the event.
It was simpler way back in our ancient history, 60 years ago. About 90% of the folk were Christian, or claimed to be, so mentioning Jesus, was A-OK. It was honorable. He was not mythological or needed to be put in the closet. In the 1960s, some came out of the closet, but Jesus was put into the closet. Our new, progressive world.
One of the most misinterpreted bits of biblical Scripture comes from John when he describes Jesus trying to save Mary, who may have been a prostitute, an adulterer or whatever — they didn't need a lot of excuses to kill people at that time, much like jihadists today — and he did save her life. A group of Jewish men gathered around downtown Jerusalem and decided to stone a woman to death they felt was not worthy to God, like maybe they were.
When they kept on questioning Him, He straightened up and said to them,
"Let any one of you who is without sin be the first to throw a stone at her."
(John 8:7 NIV).
That comment has been used and abused to usher in the predicted Apostasy that was to befall the modern-day Church in the last days. It was predicted; it will come true, and it has come true.
It would be more relevant if the users of this quote to usher in all behavior, lifestyle and lifestyle parades had included the following quote at the end of this settlement:
"Go now and leave your life of sin."
What did Jesus mean by that? Leave your life of sin. Was He telling Mary she was free to fool around on her husband or not, and pay no consequences? Was Jesus saying that we could live like hell and go to heaven? Was Jesus a carte blanche to sin? A blank check to sin, and never pay a price? Jewish lite.
There have been prayers before the Congress since 1774, and often there are guest chaplains. The praying has always been a custom that was incorporated in the founding of our country. It was not a controversial event, and prayer was expected.
In the continuing remake of the United States in the name of Islam or atheism, by the same mental elements of the country who protested about George Washington going to war with England (What is so bad about England, they thought?), prayer before Congress is now controversial, especially if the preacher should mention Jesus in any way. Guest preachers are asked now to leave Jesus out of any prayers, "out of respect" for those who believe it's a lie. That's nice.
God said He was very jealous. He wanted respect, attention and absolute glorification. It was not advice; it was a warning. Today's world gives Him neither.
"You shall not make for yourself an image in the form of anything in heaven above or on the earth beneath or in the waters below. You shall not bow down to them or worship them; for I, the Lord your God, am a jealous God, punishing the children for the sin of the parents to the third and fourth generation of those who hate Me, but showing love to a thousand generations of those who love Me and keep My commandments."
(Genesis 20:4-6 NIV).
I am not sure how long a jealous God will let us kick Him in the face. One thing God is not, and that is politically correct. One read of the Bible and He would certainly be declared a sexist and a homophobe… and a few other things. God would be the laughing-stock of the Bill Maher Show, a staunch anti-Trumper, and often is.
Reverend Dennis Fountain, the pastor of Moses Lake Baptist Church, Moses Lake, Washington was invited to be the guest minister for Congress and was urged, like other guest preachers, not to mention Jesus. The urging came from the Reverend Patrick Conroy, the U.S. House Chaplain.
Can you imagine that? The U.S. House Chaplain asking preachers not to say "Jesus" because it might offend someone who doesn't believe the story and has probably never read or studied the story.
Maybe, you might say, you could imagine that in this day of hope and change and a little of that European religious "progress." Anything could happen. We are, after all, giving hand gestures to the Founding Fathers of our great country as we change things about marriage, getting rid of unborn "nuisances" and discussing what the heck is wrong with polygamy. Some countries are lowering the age of consent for pedophilia, and then there are those animal brothels in Denmark.
A history lesson for the U.S. House Chaplains:
"The First Prayer of the Continental Congress, 1774 — O Lord our Heavenly Father, high and mighty King of kings, and Lord of lords, who dost from Thy throne behold all the dwellers on earth and reignest with power supreme and uncontrolled over all the Kingdoms, Empires and Governments; look down in mercy, we beseech Thee, on these our American States, who have fled to Thee from the rod of the oppressor and thrown themselves on Thy gracious protection, desiring to be henceforth dependent only on Thee. To Thee have they appealed for the righteousness of their cause; to Thee do they now look up for that countenance and support, which Thou alone canst give. Take them, therefore, Heavenly Father, under Thy nurturing care; give them wisdom in Counsel and valor in the field; defeat the malicious designs of our cruel adversaries; convince them of the unrighteousness of their Cause and if they persist in their sanguinary purposes, of own unerring justice, sounding in their hearts, constrain them to drop the weapons of war from their unnerved hands in the day of battle!
"Be Thou present, O God of wisdom, and direct the councils of this honorable assembly; enable them to settle things on the best and surest foundation. That the scene of blood may be speedily closed; that order, harmony and peace may be effectually restored, and truth and justice, religion and piety, prevail and flourish amongst the people. Preserve the health of their bodies and vigor of their minds; shower down on them and the millions they here represent, such temporal blessings as Thou seest expedient for them in this world and crown them with everlasting glory in the world to come.
"All this we ask in the name and through the merits of Jesus Christ, Thy Son and our Savior. Amen." -Reverend Jacob Duché, Rector of Christ Church of Philadelphia, Pennsylvania; September 7, 1774, 9 o'clock a.m.
"Providence has given to our people the choice of their rulers, and it is the duty, as well as the privilege and interest of our Christian nation to select and prefer Christians for their rulers. National prosperity can neither be obtained nor preserved without the favor of Providence." -John Jay, First Supreme Court Justice, 1816.
Thomas Jefferson, while President, was also elected first president of the Washington, DC Public School Board, which used the Bible for reading and study in every classroom.
If the Founders, who wrote the so-called "separation clause," thought it meant what the liberals today interpret it to be, why did the insist on the Bible in every classroom?

www.The-End-The-Book-The-Series.com