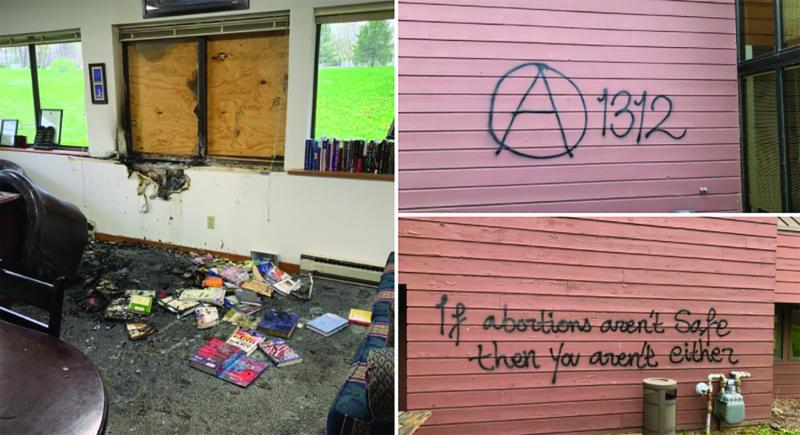 October 2022
A Wisconsin pro-life organization set ablaze and vandalized with the message "If abortions aren't safe, then you aren't either" says it has not communicated with the Federal Bureau of Investigation about the horrifying attack since May, when the attack originally occurred.
Wisconsin Family Action, the 501(c)(4) arm of Wisconsin Family Council, said earlier this year that the clinic was attacked by an "elitist anarchist group," Anarchy 1312, that reportedly threw two Molotov cocktails into the office, broke windows, and firebombed the building early in the morning on Mother's Day. It also graffitied the building with the message: "If abortions aren't safe, then you aren't either."
The militant abortion group Jane's Revenge claimed responsibility for the attack, calling the firebombing "just a warning" and promising that more would follow if pro-life centers do not cease their work: "We demand the disbanding of all anti-choice establishments, fake clinics and violent anti-choice groups within the next 30 days."
The attack was so vicious that it prompted President Joe Biden's White House to issue a statement condemning such violence.
"President Biden strongly condemns this attack and political violence of any stri ...