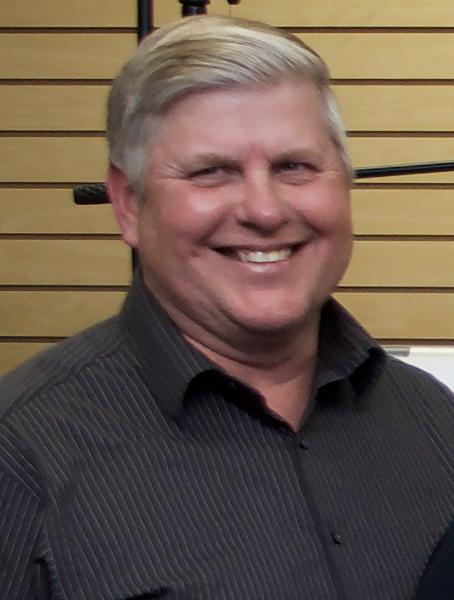 Complimentary Story
November 2022
Let me introduce myself…
My name is Pastor William Dunfee. I have been married to my high school sweetheart for forty beautiful years. We have two adult children, a son and a daughter. We have been blessed with seven amazing grandsons, ages two to fifteen years, although one went to be with Jesus last summer at five years young.
I have spent thirty years in pastoral ministry. We planted the church where I currently pastor twenty-two years ago. My ministry is committed to taking the Gospel of Jesus Christ outside of the church house and into the culture, where Satan clearly has his strongholds. For this reason, I am reaching out today.
In January 2021, with the presidential election results being questioned, and while seeing the tepid responses of our legislators, judges, law enforcement, etc., to the legitimate concerns of the people, the Lord called me to go to the J-6 "Stop the Steal" Rally in Washington, DC. I did not go to hear President Trump's speech. I attended, going directly to the Capitol, for the purpose of:
• Prayer: I went to pray for our nation and to seek God's mercy; to pray for our legislators to have the courage to challenge an election fraught with anomalies and inconsistencies.
• Preaching: Since this is what I am called to do, I went to preach the Gospel of Jesus Christ and to point people to Him.
• Proclaiming: I went to proclaim that "God is Sovereign over nations, and more specifically, that God is Sovereign over this nation and Capitol Hill."
• Rebuking and Admonishing: 2 Timothy 4:2 states to "Preach the Word; be instant in season and out of season. Reprove, rebuke, exhort with all long-suffering and doctrine." This is exactly what I did, and for a good length of time while at the Capitol.
http://TheChristianRevolution.net
• Protesting: I did not go to the Capitol to protest. But when I arrived at the Capitol Building and saw that "The People's House" was not accessible, I protested. How can you have a "redress of grievances" as stated in the Constitution if you can't be heard? My protest focused on our whereabouts, as we were barricaded about 100 yards back, in my estimation, from the building itself.
The charges that I am facing for having attended the J-6 Rally are severe! If someone were to have listened to everything that I said on that day, or observed everything that I had done, they would find the following:
• I did not cause the civil discord that was present on January 6th. The people were already upset, and would have been whether I had attended, or not.
• I did not obstruct official business. It never had crossed my mind to make my way to the Senate Chambers. I had shared with those around me the challenges to the different states concerning certification.
Apparently, one of the pieces of evidence being used against me, is that I am quoted as saying "If it doesn't go our way, we are going to take the House." During the J-6 Rally, I felt things already were going the way of the people, since we were able to collectively voice our concerns regarding the election results while expressing our love for our nation. And my stating "taking the House" was meant figuratively, not literally, as it is currently being portrayed.
• I never attacked a police officer, nor was I ever in the Capitol Building. In fact, you would have heard me implore the people "don't act in violence, don't do anything that will put you in harm's way, you don't want to go to jail."
• I never committed acts of violence. Although there are several pictures being posted of me pushing on a bicycle rack, it was never my intention to break through the barricade. In fact, at one point the barricade had been broken and I did accidently step across the barricade line. But I immediately returned to my original position upon realizing that fact. Another fact is that there was a tug of war match with the Capitol Police with the bicycle racks. One of the Capitol Officers said to me "Come on, let's not do this! The Vice President is in there. We have to protect him. And at the end of the day, we all want to go home." I replied, "If you will try to get us to the steps, I'll try to stop this." He said "okay," and walked away talking on his radio. It was at this time that I got the people around me to stop. Once everything halted, a young lady appeared and started speaking. She was up on a pillar, and was wearing an empty leg gun holster. There was a large man with her who was wearing a large, patriotic cowboy hat. This lady began to speak, imploring the men to fight for her because she was a girl. She got the people's attention, and it was while she was speaking that the barricades were torn down, allowing the people to move to the Capitol steps. I truly believe she was a "plant," but I have no proof of that.
• I entered and remained on restricted grounds. Yes, I did go to the Capitol Building steps on the east side. But when I got to the steps, I turned around and tried to stop the crowd from advancing further. By that point, the crowd from the epicenter had gathered. The crowd was pushing their way up the steps. When we reached the second landing, I again tried to stop the crowd from advancing further. Unfortunately, one of the Capitol Police hit someone with their shield. It was at this point that the police threw some flash bangs, aggravating the crowd, and causing even more shoving and pushing. I ended up at the upper landing of the Columbus Doors. The force of the crowd pushed me through the doors, and behind them was a set of locked security doors.
The Capitol was locked down. I turned around and began to force my way down the steps, through the crowd. As I was leaving, I heard someone beating on the secured doors. I asked a Capitol Police Officer if he would allow me to go back up the steps to attempt to stop that person from destroying property. He turned and told another officer to allow me through. When I got to the doors, I pled with the man beating on the door not to destroy property, telling him that if he entered the building he would get hurt. He responded with "Just who the f--- are you?" I pled with him again, but he then raised his fist to hit the door or glass. It was at that moment that the Capitol Police sprayed me in the face with pepper spray.
I knew I had to get somewhere safe to take care of my eyes. I regained my sight within a few minutes, but by then, the doors were open, and people were filing into the Capitol Building. The Capitol Police were observing and actually shaking hands with those who extended their hands to them on their way into the building. The people coming out of the Capitol were telling those entering "Go in, get pictures, look around, but don't damage anything. This is our house!" The next thing I know, the crowd breaks out singing our National Anthem. It was the most beautiful rendition I had ever heard. After the National Anthem was sung, I observed things for a few minutes. The wind was blowing, the flags were beating in the wind. The Patriots were coming and going. No violence! It was at that point that I left to catch the tram to my car.
In summary, this is what I did do on J-6:
• I exercised my First Amendment rights and responsibilities
• I moderated the certification of the election
• I prevented the Capitol Building barricade from being broken
• I tried to stop people from advancing up the Capitol Building steps
• I tried to stop someone from breaking into the Capitol Building
I believe it is worth pointing out that the Department of Justice looked up the sermons I preached the Sunday prior to leaving for J-6, and the one following, from my church's website and lifted certain points in order to create the criminal charges against me. In a sense, those sermons serve like book ends to the criminal charges against me
As for my legal representation, currently my team is as follows:
• Tom Condit, cell phone (513) 284-9260. He has been my personal attorney for over twenty years, and can share the status of my legal process.
• Tom Kidd, former Federal Prosecutor
• Roger Weaver, (614) 507-1599
• Kurt Hartman, attorney licensed to practice law in Washington, DC
In conclusion, I very much appreciate your taking the time to read this statement, and consider my case. It is my prayer that you will recognize these charges are false and choose to represent me, or at least assist, in my case!
PLEASE DONATE TO HELP PASTOR BILL AT:
TheChristianRevolution.net