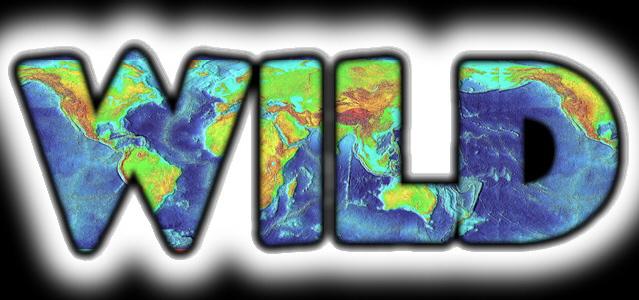 Complimentary Story
March 2023
Wise Intentional Leadership Development Ministries (W.I.L.D.) exists to effectively develop multigenerational Christian leaders across the world that the Lord Jesus Christ may be honored, worshiped, and obeyed with ever deepening devotion and commitment in every sphere of life.
WILD's vision is strategic, intentional, biblical Christian leadership growth for every believer. WILD's small group discipleship and large group training not only focus on personal spiritual leadership growth, but also Christian unity, and sincere fellowship that creates friendships and accountability relationships across denominational backgrounds.
W.I.L.D.'s discipleship vision and mission has personally impacted my life. Through in depth study of WILD's biblical character studies and the Leadership Principles of the Lord Jesus Christ, my faith and devotion to Christ as Lord has unquestionably deepened. WILD has served to develop and challenge me to grow as a spiritual leader who delights in coming alongside others in their Christian journey to encourage them to humbly receive and apply the Truth of God's Word to their own lives.
WILD studies edify me spiritually. They promote a deeper rootedness in my life in the Word of God and challenge me to trust God that He could develop even me as a growing spiritual leader. God is no respecter of persons. He is impartial and His promises are for whosoever will come to Him and believe that He exists and that He is a rewarder of those who diligently seek Him. (Hebrews 11:6).
Spiritual leadership development is for the long term; it requires diligent study, prayer, personal repentance and daily applying of God's Word in all of life and for the rest of my life. It necessitates a teachable and moldable, yielded heart to God, a continuing sensitivity to the Holy Spirit's instruction in righteousness, and a continuing adherence to Christ as Lord.
Change is taking place in my life with strategic intentionality. Change comes with the help of the Holy Spirit Who teaches me how to put off my "old nature" and put on my "new nature" created in the likeness of God in true righteousness and holiness through the renewal of my mind in God's Holy Word. (Ephesians 4:22-24). Change comes as the Holy Spirit brings conviction and unites believers together in close discipleship accountability relationships. This is what the Lord has brought into my life through WILD.
The ways that I have been spiritually strengthened through WILD are not unique to me, but are available to anyone who desires spiritual growth, even across different cultures of the world. WILD teachings are designed to encourage every believer, equip every believer, and empower every believer to grow in knowledge, faith, love, humility, gentleness, wisdom, steadfastness, dependability, faithfulness.
WILD prepares a growing leader to engage with others in their smaller spheres of influence and to expand Christ's Kingdom into larger circles of influence in their communities. As my brothers and sisters in Africa are eager to freely give what they have freely received, so am I eager to share how I have been deeply blessed to both receive and share WILD teachings to others. I am forever thankful to God for intersecting my life with this ministry and those I serve alongside.
Wise Intentional Leadership Development is a Christ-centered, interdenominational, international organization which exists to effectively implement Biblical leadership principles to leaders of all ages in an intentional and strategic manner based in Rhinelander, Wisconsin. For more information, check out WILD's website,
www.wildleadership.org
.
CONTACT:
Mike Prom, International Director,
Wise Intentional
Leadership Development
P.O. Box 662 • Rhinelander, WI 54501
715-367-9453
www.WildLeadership.org