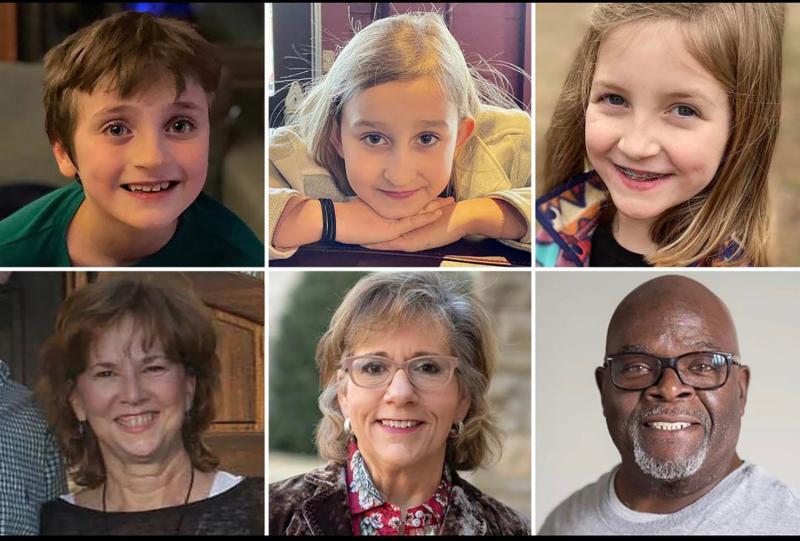 April 2023
On Monday, March 27, Audrey Hale, a 28-year-old woman who thought she was a man, shot her way into the Covenant School in Nashville, Tennessee. There Hale gunned down Evelyn Dieckhaus, 9, Mike Hill, 61, William Kinney, 9, Katherine Koonce, 60, Cynthia Peak, 61, and Hallie Scruggs, nine-year-old daughter of Chad Scruggs, who is senior pastor at the Covenant Presbyterian Church, on the same site as the Covenant School.
Hale, reportedly a former student, specifically targeted the place. The shooter used an AR-15–style rifle, a 9mm Kel-Tec SUB2000, and a 9mm Smith and Wesson M&P Shield EZ 2.0 handgun. Hale would have claimed many more victims but Nashville police took her down. She left behind a manifesto that could shed light on her motive for murdering three adults and three nine-year-old children. But trans activists oppose the public release of the manifesto.
"It should not be published," Jordan Budd, the executive director of Children of Lesbians and Gays Everywhere (COLAGE), told Newsweek. "The focus should be on how this was able to happen in the first place. There should not be such easy access to deadly weaponry."
Also weighing in was PFLAG, Parents, Families, and Friends of Lesbians and Gays, "the first and largest organization dedicated to supporting, educating, and advocating for LGBTQ ...