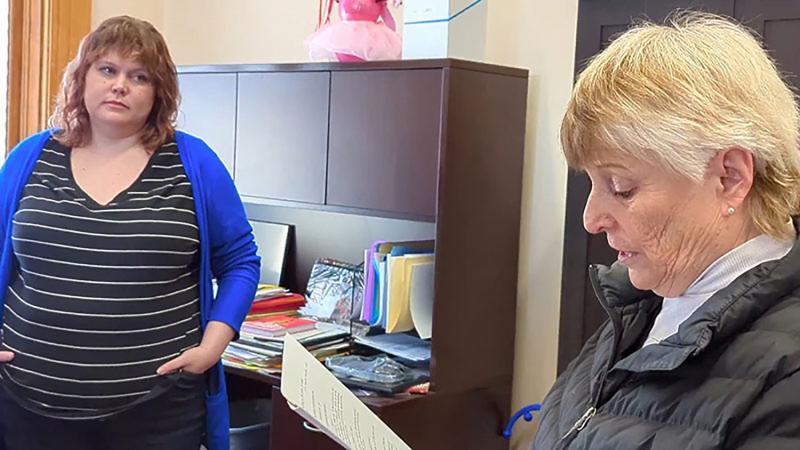 May 2023
On April 5, 2023, seven MassResistance parents went unannounced to the offices of the Marshall Public Library in Pocatello, Idaho. They wanted answers about the pornographic books for children in the library.
They spoke with the Associate Library Director, Trina Bonman. (The Library Director was out of town.) The meeting, which the parents openly videoed, lasted about 45 minutes. They read to her the disgusting, pornographic passages and showed her the pictures from books available for children.
The way Bonman defended the books – and the systems for bringing them in and keeping them there – were shocking and eye-opening. She had clearly mastered the pro-LGBT American Library Association's talking points for dealing with anyone who complains. But the parents were ready for that. They asked the tough questions and demanded answers.
Nevertheless, it was obvious that the library supported making homosexual and heterosexual pornography – as well as "transgender" ideology – available to children in the community. There also seems to be a depraved interest in exposing children and teenagers to homosexual sex acts.
The meeting started right out with questions about the obscene books.
One of the parents asked about the book "Gender Queer." ...