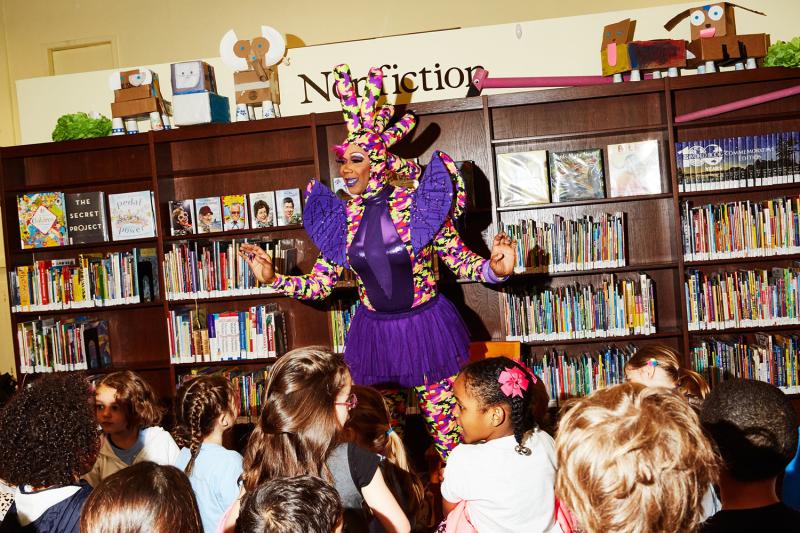 Complimentary Story
September 2023
Several years ago, I served as president of our local public library's board of trustees. In fact, I had that honor for three years, the entirety of my second term on that board. I got on that board by letting the mayor's office know I was willing to serve. While on that board, it was my privilege to serve with several other Christians. During that time, I learned a lot about libraries and about the impact Christians can have in the public arena.
One thing I learned was that it is really up to the library staff as to what books and other resources the library purchases for its collection. If you have a more conservative director, you will likely get more conservative acquisitions because you probably have more conservative people hired as children and youth librarians, research librarians and others in decision-making positions. Obviously, more liberal directors will result in more liberal hires and more liberal materials made available to the library's patrons. Of course, having conservatives on the library board can make a real difference, too.
An example of all this happened during my tenure as library board president. The local atheist called me one day and wanted to know when I would make sure that the Christian fiction collection in our library was removed as a special culled out collection and one that had been labeled accordingly. I told her she was welcome to attend a board meeting and make her suggestion to the entire board.
She took my advice. The board gave her a respectful hearing, and then we asked questions of her and of the library director who had made the decision on how to treat the Christian fiction books.
The most important question we asked was what are the criteria for when a particular genre gets pulled out and put in its own area of the library? Examples of genres where that has been done include Westerns, sci fi, and romance. The answer was the American Library Association recommends that be done when a collection reaches a certain number of books. The Christian fiction section in this library had well surpassed that number. When we asked why the Christian fiction collection was so large, the director responded because the library had so many patron requests for Christian fiction books. The library was simply responding to the demands from this very religious community.
The atheist citizen bringing the complaint then asked if the director would start a separate collection for "free-thought" books or books on atheism — and said she was willing to donate 5 or 6 books to get the collection started. When asked what the demand was for books on atheism, the director indicated they had had no requests. The decision was made to follow ALA collection recommendations and should books on "free-thought" reach a sufficient quantity, then the collection would be separated out.
At this point, the citizen then requested that the Christian fiction books be renamed to remove the word "Christian." The upshot of that request, by vote of the entire board, was to retain the name of the collection since it was an ALA-recognized genre.
How did all this happen? It happened because Christians were involved in strategic positions. All of the Christians on that board had been appointed by the mayor, who was also a Christian. At some point, that board had hired a qualified but conservative director. Such appointments and hires made a huge difference.
Contrast that with libraries now here in Wisconsin and around the country that are sponsoring drag queen story hours, reconfiguring their restrooms to make them all accessible by transgendered people at the expense of all the rest of the people. In addition, concerned citizens surveying their local libraries has revealed dozens of books and DVDs, many in the children or youth sections, unabashedly promoting and glorifying the transgender agenda and typically no books or other resources representing a different perspective on this critical issue.
How does this happen? In all likelihood there is little to no Christian influence among the library employees or among these library boards. Without Christians in key places in any library system, there's no filter to say certain books are not appropriate for children or youth, or that there are already enough of those types of resources.
It's one thing to wring our hands and bemoan our situation. It's another thing entirely to jump in and do something about it. Will you be part of the problem or part of the solution in your community, including in your public library? Your involvement can make a real difference.
Online:
WiFamilyCouncil.org
Tel: 888-378-7395